New businesses. New neighbors. Each day, Altoona grows. To serve our community and our residents, it's time to grow our civic services, too.
Altoona's new Civic Service Center will combine our Police Station and City Hall in a single, centralized location, positioned next to the Fire Department along Venbury Drive—forming a campus that includes the Police Station, City Hall and Fire Department. The campus will also include our pool, library and waste-water facilities.
This will increase public-service efficiencies and enable our civic leaders to work together as Altoona continues to grow. This investment also brings long-needed essentials to the Altoona Police Department – so we can provide the safety, security and service our community deserves.
WE ARE INVESTING IN THE FUTURE OF OUR GROWING COMMUNITY.
GROWING SAFETY
NOW.
The new Civic Service Center will include much-needed confidential and private areas for our force to do their work. This includes—private interview rooms, a secure "family service area," where detectives can work with families in safe spaces, the individual workspaces needed for the force to conduct investigations, and a Strategic Planning Room for detectives to work together on key investigations and plan for our City's future.
GROWING SECURITY
NOW.
We've exhausted our current storage space. The new Civic Service Center will provide secure, temperature-controlled areas to retain records and store evidence. And, with the City's new armory, the APD will have proper space to store their equipment.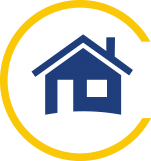 GROWING SERVICE
NOW.
The new Civic Service Center will provide space for in-house training, improving our police force while saving tens of thousands of tax payer dollars. Consolidating our City Hall & Police Department will increase efficiency, save taxpayer money and enable our civic leaders to work closely together as they serve our growing community. Currently, our police department operates out of two buildings in separate areas of town. Bringing them together will improve communication, while reducing operating costs.
CONSTRUCTION 
TIMELINE

.

Construction is already underway and is expected to be completed in Spring 2020.

During construction, a number of trail closures are necessary. Click to view the map below for details on construction locations and closures.

*Update: The new City Hall & Police Station officially moved as of November 2019. Click here for more info.