Why are families and individuals moving to Altoona, Iowa? It's pretty simple. With all the amenities of a big city balanced by the charm of a small town, Altoona is just the right place for you to live, work, play, and raise a family.
Our growing community is located in Eastern Polk County, just minutes from downtown Des Moines. The Greater Des Moines region is consistently ranked among the top communities in the nation for quality-of-life and career opportunities.
Keep reading to learn why families, millennials, and careerists are enjoying life right here, right now, in the city of Altoona.
GREATER DES MOINES REGION (INCLUDING ALTOONA) BY THE NUMBERS
#5 Best Places to Live in the U.S. for Families – U.S. News & World Report, 2022
#14 Best Place to Live in the U.S. – U.S. News & World Report, 2022
#12 Most Affordable Place to Live in the U.S. – U.S. News & World Report, 2022
#7 Most Affordable Housing Market – GoodHire, 2022
#6 Top Metro for Number Economic Development Projects (among metros with a population of 200,000 to 1 million) – Site Selection Magazine, 2022
Find more facts and figures about Greater DSM here.




THERE'S AN EXCITING WORLD TO EXPLORE… RIGHT IN YOUR OWN BACKYARD.
Altoona is a 15-minute drive from Des Moines, which makes for an easy commute or a fun weekend getaway. Downtown Des Moines is one of the most exciting urban centers in the nation, with great work opportunities, outstanding bars and restaurants, cultural hotspots, nightlife, and family-friendly attractions, like the Science Center of Iowa and Principal Park. There are also plenty of big events happening all year round—like the Downtown Des Moines Farmers' Market, ranked the #2 Best Farmers' Market in America by Daily Meal.
When you live in Altoona, you can enjoy the culture and excitement of an amazing big city without the daily hustle-and-bustle.
MEET THE

WILLIAMSONS!

For residents Dan and Heather Williamson, life in Altoona is all about location, location, location. "We're close to the school. We're close to work. We're close to everything we do!"
HERE, FAMILIES HAVE EVERYTHING THEY NEED TO LIVE, LEARN & GROW.
Our neighborhoods are safe for families; our local schools are some of the best in their class, and our residents have access to an outstanding public library.
Today, Altoona is part of the Southeast Polk Community School District, a district with a 98.28% graduation rate. We even have four elementary schools right here in town, which makes getting to school a breeze.
Altoona is a great place to learn, but we're also a fun place to play. Some of our family-friendly attractions include beautiful parks, miles of bikes trails, indoor-outdoor recreation facilities, athletic complexes, an outdoor shopping mall, an amusement park, and annual events that bring the whole community together. When you live in Altoona, your family has a safe, fun place to live, learn and grow.
MAJOR CAREER OPPORTUNITIES ARE RIGHT NEXT DOOR.
Major companies and small businesses alike are setting down roots in and around Altoona, including Facebook, Amazon, and a wide range of businesses in the fields of advanced manufacturing, retail, data, logistics, hospitality, and more. They're all looking to hire talented individuals like you.
When you live in Altoona, you're right next door to major career opportunities.
THERE'S SOMETHING FUN HAPPENING AROUND EVERY CORNER.
Altoona is home to an amusement park, a movie theatre, an outdoor shopping center, recreation facilities, golf courses, an aquatic center, athletic complexes, charming restaurants and breweries, a casino & racetrack, and access to central Iowa's tremendous bike trails system.
When you live in Altoona, there's always something going on in the community, whether it's our summer car shows or Altoona Palooza – an outdoor festival where the whole community comes together to play mud volleyball, enjoy live music and have a beer with our neighbors.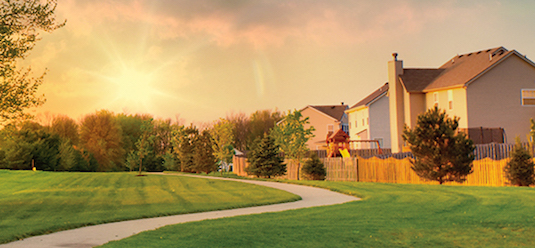 WANT TO LEARN MORE ABOUT LIFE IN ALTOONA?
Complete the form below and submit it to learn more about Altoona, a place where life is happening now.
Select the topics that interest you, and we'll connect you with helpful resources!
---