WE ARE IOWA'S RISING STAR.
AltoonaNow is the economic development alliance of The City of Altoona, a rapidly growing community just 10 minutes from Des Moines. Together, we're extending a hand, inviting the leaders of data, retail, logistics and advanced manufacturing to join our movement.
We're not waiting for the future to happen.
We are Altoona. And we are Happening Now.
ALTOONA IS WHERE IOWA PLAYS
NOW.
Every year, more than 3 million visitors enjoy our premier shopping, dining and entertainment destinations.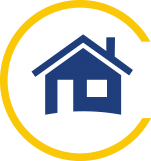 THE NEW FRONTIER TO CALL 'HOME'
NOW.
As neighborhoods grow alongside our business and entertainment communities, thousands of families are putting down roots in the place where life happens now.