Central Iowa's only outlet mall

is right here in Altoona.
For Altoona, The Outlets of Des Moines establishes our city as the region's premier destination for shopping and entertainment, bringing: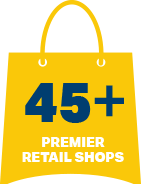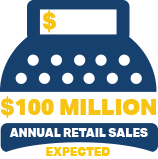 "Together, we have created an exciting destination"
"…that will serve the shopping needs of local and regional residents, help attract thousands of visitors to central Iowa, provide hundreds of employment opportunities, and generate a significant economic impact at both local and state levels."
— Douglass Karp, President of New England Development
New England Development chose
ALTOONA, Iowa's Rising Star,
to develop the region's first & only outlet mall.
here's why:
Leaders Who Listen
We work creatively and persistently to create a business-friendly environment.

Premier Location
Altoona is just 10 minutes from Des Moines, where four major interstates, a nearby railroad and a major airport meet at the crossroads of America.

Strong Commercial Market
4 million consumers visit Altoona every year for shopping & entertainment, helping Altoona generate about $677 Million in total taxable sales (as of 2021).
Growth Potential
We have everything your dream needs to happen now: a skilled workforce, 900 acres of available land, opportunities for annexation, and access to a network of fiber-optic cables and clear-energy sources.
Here's What's Happening Next
In Iowa's Rising Star
The Outlets of Des Moines is just the first phase of The Shoppes at Prairie Crossing, which will feature additional retail space, along with lifestyle and dining attractions.
Retail brings more retail. Now that Altoona is Central Iowa's premier shopping & entertainment destination, the local industry has momentum to grow.
Altoona is already central Iowa's retail destination. Now, with more restaurants, more retail and more reasons to visit, Iowa's Rising Star is more attractive than ever.
"One of the most powerful elements of success in a community is positive momentum."
"We are grateful to New England Development for selecting Altoona for this outlet center and creating yet another wave of momentum."
— Altoona Mayor Dean O'Connor
Join the
Movement
We aren't waiting for development. We aren't just poised for growth. In Altoona, our leaders are listening, our community is growing, and our commercial market is building as the nation's premier retailers turn their attention to Iowa's Rising Star.
We are Altoona.
And We Are Happening Now.
To learn more about what's happening in Altoona's retail market, click here.
Long-Term Leasing Contact
New England Development
leasing@NEDevelopment.com | (617) 965-8700
Short-Term Specialty Leasing Contact
TJ Just, General Manager
TJJust@NEDevlopment.com | (515) 380-7400
To learn more about the amenities visit www.outletsofdesmoines.com.