Altoona is Iowa's destination for retail. With one of the area's highest 2016 retail spending totals, our city is drawing consumers from around Greater Des Moines.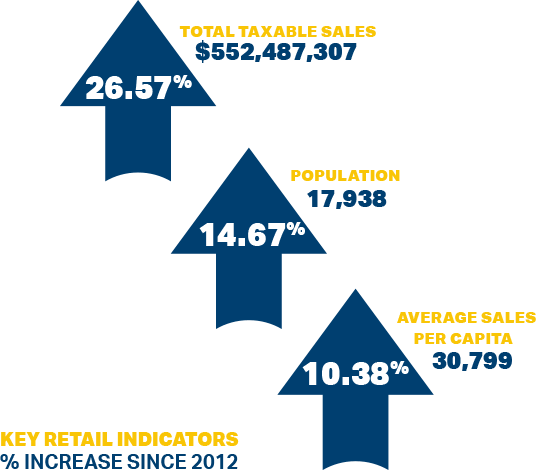 Retail Spending is Happening in Altoona.
Now

.

During 2016, total taxable retail sales in Altoona were over $552 million, up over 25% since 2012. Average sales per capita (or how much the average person spends in retail in Altoona, annually) is approximately $30,800, which is a 10% increase since 2012.
The average sales per capita in Altoona is nearly double the peer group average, and 1.5x higher than the State of Iowa.
To benchmark, Altoona is compared to a peer group of 21 cities including West Des Moines, Cedar Rapids, Davenport, and Des Moines. The benchmark comparison found that Altoona ranked 2nd among its peer cities in terms of sales per capita. Additionally, the average sales per capita in Altoona is nearly double the peer group average, and twice that of the State of Iowa.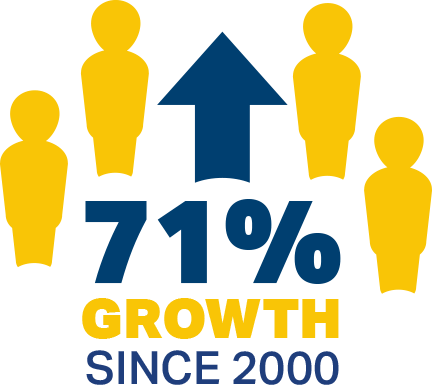 Our Community is Growing.
Now

.

Population change is another key factor influencing local retail sales performance. Altoona's population today is 17,938, and has increased 71% since 2000. The population in Altoona is growing at a far faster rate than Polk County, and a slightly higher rate than the State of Iowa.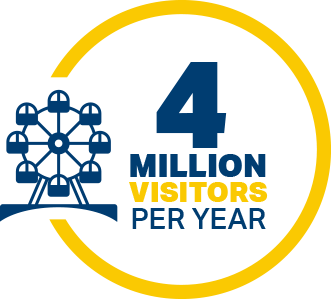 Altoona is Where Iowa Plays.
Now

.

With Altoona's prime location at the crossroads of America, and the entertainment attractions available, the City brings in over 4 million visitors per year. Altoona has a trade surplus (spending by non-resident visitors) of $301 million per year. This is up nearly 4% since 2014. Altoona's trade surplus represents 55% of annual retail sales.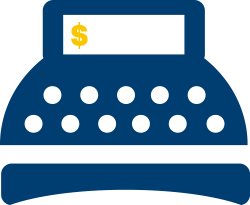 We are leaders in retail spending.
Now

.

While there is no data for retail spending by type of business for individual municipalities, the research does show how Polk County's retail spending compares to the entire Des Moines MSA (which includes Polk, Dallas, Warren, Madison, and Guthrie Counties), and the State of Iowa. As shown below, Polk County outspends the metro and the State in nearly each category.
Type of Firm

Polk County

Metro Median

State of Iowa

Apparel Stores
466
579
333
Building Materials
1,223
1,033
854
Eating and Drinking
2,000
1,828
1,349
Food Dealers
1,224
1,206
1,109
General Merchansdise
1,678
1,674
1,322
Home Furnishing
750
722
382
Specialty Retail
1,452
1,497
974
Service
2,812
2,492
1,699
Miscellaneous
1,215
1,095
983
Motor Vehicle
749
682
592
Utilities and Transportation
1,281
1,167
1,171
Wholesale
2,181
1,938
1,256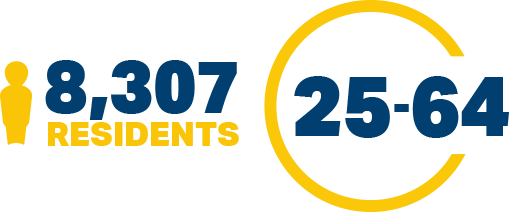 Our people are buying in.
Now

.

Altoona's population is primed for retail spending. Consumers aged 25-64 do more spending than other consumers, and consumers aged 45-64 years do the most.

Altoona has 8,307 residents between the ages of 25-64, representing approximately 46% of the entire population. Furthermore, 65% of the population in Altoona is over the age of 18.

SOURCES: Iowa Department of Revenue, Retail Sales & Use Tax Annual Report Fiscal Year 2016;US Census Quick Facts; Iowa Data Center; US Census American Community Survey 2011-2015.