Altoona is Iowa's destination for retail. With one of the area's highest 2021retail spending totals, our city is drawing consumers from around Greater Des Moines.
TOTAL TAXABLE SALES

$677 MILLION
AVERAGE SALES PER CAPITA

$32,712
---
Retail Spending is Happening in Altoona.
Now

.

During 2022, total taxable retail sales in Altoona were over $677 million. Average sales per capita (or how much the average resident spends annually) was $32,712, more than double the State of Iowa, and 53% higher than the peer group average.
AVERAGE SALES PER CAPITA ($) 

FY2022

Coralville

$45,257

ALTOONA

$32,712

Clive

$30,982

Bettendorf

$30,131

West Des Moines

$29,825

Cedar Rapids

$25,280

Cedar Falls

$24,936

Urbandale

$24,572

Dubuque

$22,107

Des Moines

$21,904

Sioux City

$21,011

Council Bluffs

$20,808

Waterloo

$19,170

Ankeny

$18,001

Ames

$17,839

Waukee

$16,830

Iowa City

$11,980

Marion

$11,652

Johnston

$9,370

North Liberty

$8,908

Davenport

$4,862

Peer Group Average

$21,340

Polk County

$21,047

State of Iowa

$14,604
The average sales per capita in Altoona is more than double the peer group averageand the State of Iowa.
To benchmark, Altoona is compared to a peer group of 21 cities including West Des Moines, Cedar Rapids, Davenport, and Des Moines. The benchmark comparison found that Altoona ranked 2nd among its peer cities in terms of sales per capita. Additionally, the average sales per capita in Altoona is more than double the peer group average and the State of Iowa.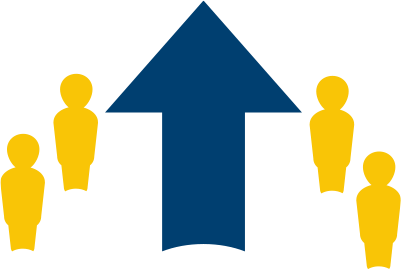 12%

Growth Since 2017
Our Community is Growing.
Now

.

Population change is another key factor influencing local retail sales performance. Altoona's population based on 2021 estimates is 20,705, and has increased 12% since 2017. The population in Altoona is growing at a far faster rate than Polk County and the State of Iowa.
Altoona is Where Iowa Plays.
Now

.

With Altoona's prime location at the crossroads of America, and the entertainment attractions available, the City brings in over 4 million visitors per year. Altoona has a trade surplus (spending by non-resident visitors) of $362 million per year. Altoona's trade surplus represents 53% of annual retail sales.
We are leaders in retail spending.
Now

.

While there is no data for retail spending by type of business for individual municipalities, the research does show how Polk County's retail spending compares to the entire Des Moines MSA (which includes Polk, Dallas, Warren, Madison, and Guthrie Counties), and the state of Iowa. As shown below, Polk County outspends the metro and the state in nearly every category.
| | | |
| --- | --- | --- |
| Per Capita Spending by Business Group | Polk County | State of Iowa |
| Apparel | $491 | $344 |
| Building Materials | $1,721 | $1,352 |
| Eating and Drinking | $2,142 | $1,477 |
| Food Dealers | $1,581 | $1,262 |
| General Merchandise | $1,436 | $1,360 |
| Home Furnishing | $974 | $610 |
| Specialty Retail | $1,884 | $1,367 |
| Service | $1,032 | $2,058 |
| Miscellaneous | $3,466 | $1,310 |
| Motor Vehicle | $2,315 | $709 |
| Utilities and Transportation | $1,263 | $1,190 |
| Wholesale | $2,743 | $1,569 |
SOURCES: Iowa Department of Revenue, Retail Sales & Use Tax Annual Report Fiscal Year 2022; US Census Quick Facts; Iowa Data Center