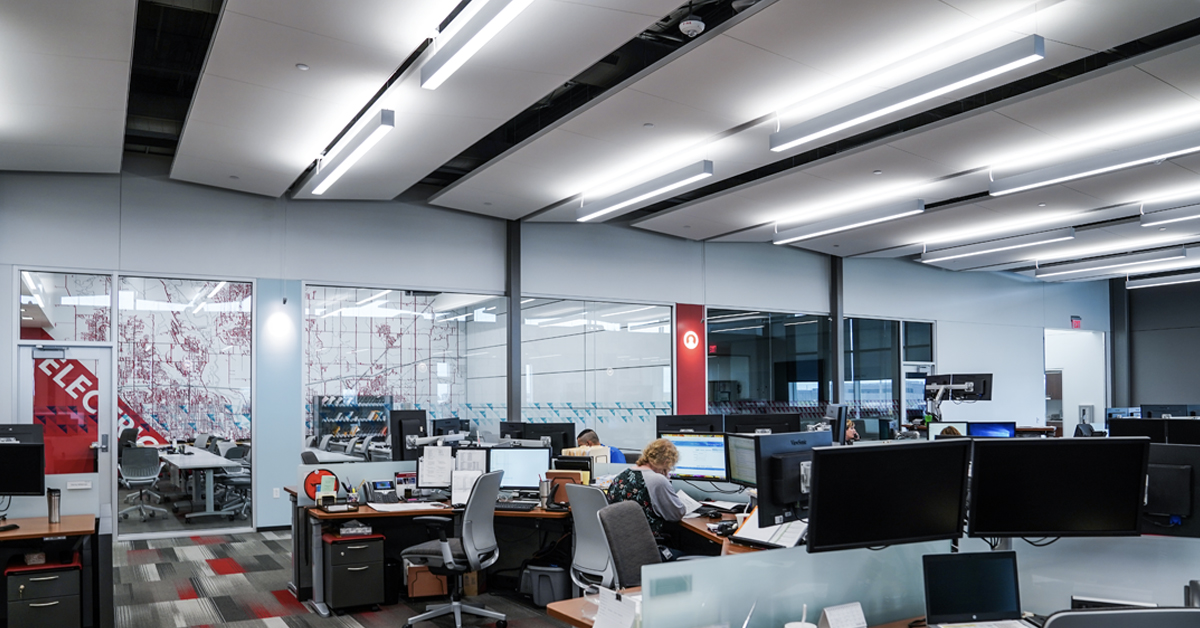 It's as easy as Class A, B and C.
The funny thing about commercial office real estate is that you could pick up a building in one location (say, an Iowa City suburb) and place it in another (downtown Chicago) and, just like that, its classification would change.
It's all about context. Although organizations like BOMA International – the Building Owners and Managers Association – have developed standards for ranking commercial office spaces as Class A, Class B, or Class C, the rankings depend on a number of factors that have nothing to do with the quality of a commercial property itself.
A building's classification is often shaped by the standards of the submarket in which it's located – what qualifies as Class A in a suburb of a mid-sized city would likely have a lower classification in a large downtown – as well as the quality of the buildings around it, the size of the building, the status of nearby tenants, the perceptions of landlords and brokers, and shifting market trends. What's Class B today might be Class A tomorrow.
That isn't to say classification doesn't have value. It does. Although the lettering system may be a major oversimplification, it's a useful one, as it generally represents the consensus opinion of a commercial building's status within a market, helping brokers and businesses find office real estate that meets their needs.
However, as you search for commercial real estate, it's important to keep in mind that many properties straddle the line between two classes, and you shouldn't rule out a space simply because it isn't in the classification you were looking for.
The classification system is a useful, if flawed, yardstick for determining whether an office building will likely suit your needs. Before you begin searching for commercial properties for sale, make sure you understand each of the classes we've outlined below.
The Criteria: How are Buildings Classified?
While some organizations have set industry standards for classifying commercial office spaces, a building's classification often depends on the broker, the conditions of the market, and other extraneous factors.
With that said, buildings are generally grouped into Class A, B or C based on the following variables:
Location and accessibility. Buildings located at the heart of a bustling downtown business district are often considered Class A. However, accessibility can make up for a less-than-central location. If a building that might otherwise be considered Class B is located near a major highway, an international airport and an entertainment district, it might be bumped up to Class A.
Age. Much like location and accessibility, a building's age doesn't automatically determine its class. While Class A buildings are expected to have the aesthetic and functional quality of a newer building, many old buildings are considered Class A because of their prime location, prestige and recognition. Older buildings are often updated to maintain their status in the market and attract tenants looking for modern conveniences.
Condition of infrastructure. Good infrastructure – including "traditional" infrastructure, like plumbing and HVAC, as well as technological capabilities and security systems – is a must for buildings in Class A and Class B, as businesses depend on it to function.

Older buildings sometimes overhaul parts of their infrastructure to maintain their status. For example, during the pandemic, many office buildings upgraded their HVAC systems to incorporate more advanced tech, like ionization systems that kill airborne pathogens.
Size. All other factors set aside, a building's size can determine whether it's Class A or Class B, as Class A generally refers to large buildings, such as downtown skyscrapers, that serve numerous tenants or one large tenant. (The difference between Class B and Class C is more directly related to functionality.)
Appearance. Looks matter. In highly competitive markets – such as downtown business districts and, increasingly, in suburbs across the nation – buildings try to outdo one another with dramatic lobbies, elaborate aesthetic features, and beautiful finishes. In the post-COVID market, safety features are often integrated with a property's aesthetic quality, with transparent dividers and abundant outdoor spaces considered pandemic chic.
Amenities. Given the extremely competitive state of the labor market, it's no surprise that businesses put a premium on workplace amenities—these features are often essential to recruiting and retaining talent and sustaining employee satisfaction.

Today, an attractive, functional workplace isn't enough for some businesses. Tenants are looking for features that will be strong selling points for choice talent, such as daycare centers, dining options, lounges, private outdoor spaces, and more. It's important to note that the value of a particular amenity may shift based on cultural and market conditions. While outdoor workspaces were considered "nice" pre-pandemic, they're practically essential in today's market.
Tenancy. When choosing a home, you want good neighbors. The same goes for commercial real estate.

Businesses often want to be in close proximity to other businesses that bring energy and prestige to a space. Therefore, a building's classification can shift depending on vacancy rates and the status of tenants both within the building and nearby.
Breaking It Down: Class A, B and C
Although a building's classification depends on a number of often-shifting variables, the classification itself, for better or worse, is simple. It really is as easy as A, B and C.
Class A. Often the largest and most prestigious buildings on the market, Class A office spaces compete for premier tenants that are keen on making a big impression on clients they invite to their space. These office spaces are, as you might guess, rather expensive – often demanding rents well above the area average – but clients that are willing and able to pay the price benefit from large, beautiful spaces, state-of-the-art capabilities and infrastructure, and premier amenities, such as concierge services and on-site dining.
Class B. The cool-headed siblings of Class A, office spaces within Class B are focused (slightly) less on form. However, these spaces often emphasize function, offering solid technological capabilities and infrastructure, good amenities, and, often, strategic locations. (Although these buildings may be located outside central business districts, they can make up for it by offering clients close proximity to airports, highways, and other amenities.) Class B generally charge rent that is considered average for the area.
Class C. Often targeting industrial and service-oriented businesses, such as construction firms, or tenants that are willing to invest in building out their space, Class C buildings offer functional workspaces at a below-average cost. They don't typically feature the amenities or aesthetic qualities of a Class A or B, but they may offer tenants a strategic location to run their business.
Finding Commercial Real Estate in Iowa
Looking for commercial properties for sale in Iowa, or other IA commercial real estate? One of the leaders in Iowa economic development is Altoona, a community just minutes east of downtown Des Moines. Altoona offers a high quality of life, low taxes for commercial businesses, and an exciting dining and retail scene. Over the last two decades, Altoona has experienced significant growth, and there are currently numerous opportunities for businesses looking to rent office space or developers looking to build.
You can search our commercial property database here or request additional information.