August progress shows construction on schedule
The Des Moines region's first outlet mall is now clearly visible from Interstate 80 and Highway 65 as construction crews erect steel at Outlets of Des Moines a New England Development project. The construction at Outlets of Des Moines will support approximately 500 jobs. Crews are approximately halfway through pouring foundations for the center's nine buildings, and steel erection for two of the buildings is underway. 
"This is one of my favorite parts of the construction process – when you can begin to see the buildings emerging from the ground," said Mike Barelli, Vice President for New England Development. "Despite some of the recent weeks of heavy rain and extremely high heat indexes, everything is on schedule and we are extremely pleased with how things are progressing."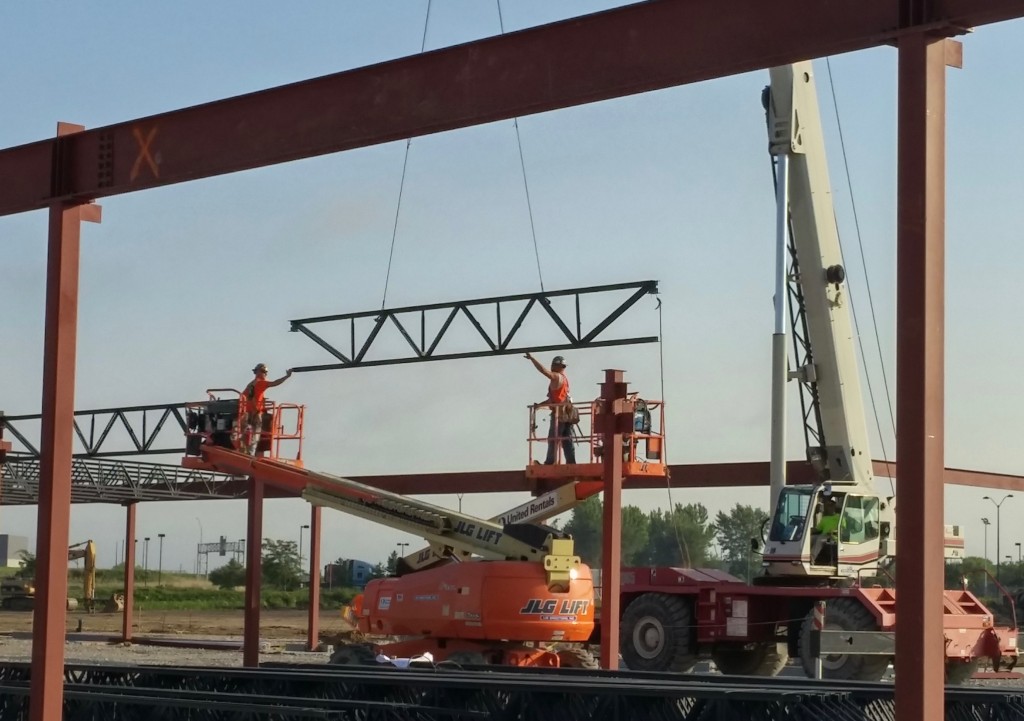 When completed in October 2017, the 300,000 square foot development will feature major-label outlet stores and restaurants and employ approximately 800-1,000 people on-site and another 180 indirectly as a result of purchases made through the Des Moines area's supply chain to support the project.  
Just six miles from Des Moines, Outlets of Des Moines is located at the same exit as Adventureland Amusement Park and Prairie Meadows, and adjacent to Bass Pro Shops Outdoor World.