MART MOVE:
OPENING A RESTAURANT IN ALTOONA, IOWA
With an ideal location (just minutes east of Des Moines), ideal consumers, and ideal
properties—Altoona is one of the best places to open a restaurant in Central Iowa.
Here, you'll find the infrastructure, workforce, and business-friendly leadership you
need to take your restaurant business to new heights.
A GROWING COMMUNITY JUST 10 MINUTES EAST OF DES MOINES
CONVENIENT ACCESS TO MAJOR TRANSPORTATION ROUTES
ENGAGED RESIDENTS & VISITORS
WHO SPEND BIG ON DINING & ENTERTAINMENT

72%
of Altoona households have dined out in the last 6 months
$35M
spent by residents dining out in 2022
$43M
projected annual resident restaurant spending by 2027
$677M
total retail spending in 2021 (among residents and visitors)

$34K
retail sales per capita (2nd highest among peer cities)
A THRIVING, DIVERSE MARKET PRIMED FOR EXPANSION
ALTOONA

BY THE NUMBERS 2022
10,447

Population

25,577

Population

60,186

Population

3,989

Households

9,868

Households

22,820

Households

$105,592

Avg. Household
Income

$108,259

Avg. Household
Income

$96,562

Avg. Household
Income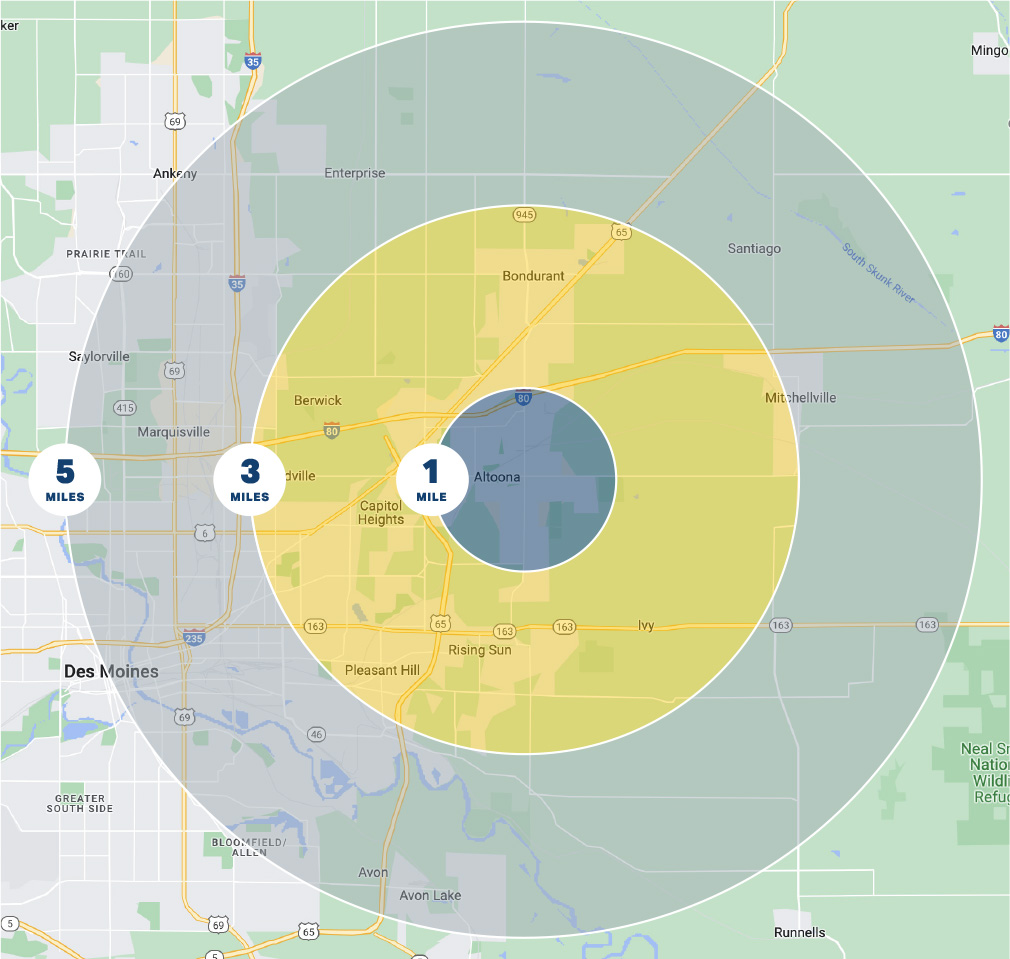 GET MORE INFORMATION
To learn more about healthcare opportunities in our business-friendly community, please Contact Chad Quick,
Economic Development Director for the City of Altoona.
Chad Quick | Economic Development Director, City of Altoona
(515) 957-5117
|
cquick@altoona-iowa.com