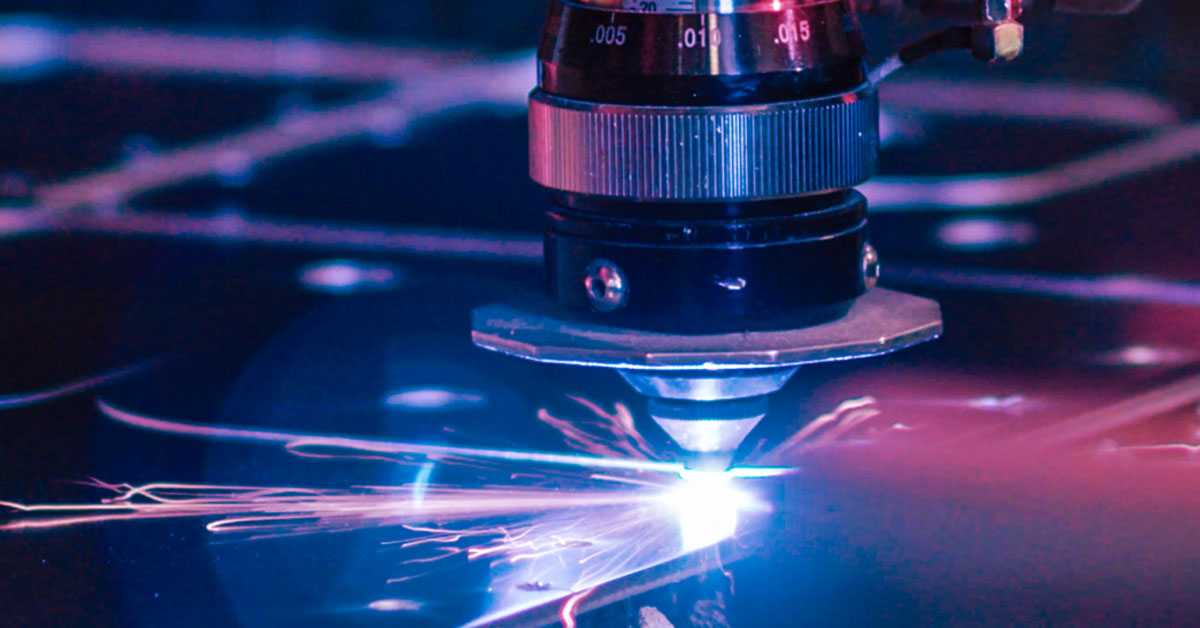 As public and private leaders lay out a roadmap for Industry 4.0, the business climate for Iowa manufacturers has never been better.
Although Iowa is widely known as a global food supplier, manufacturing has long been the bread and butter of the state's economy.
Today, nearly two-thirds (64%) of Iowa exports come from the manufacturing industry, which contributes $30 billion to the state's annual GDP. The industry also creates jobs for both rural and urban communities across Iowa, employing more than 220,000 workers—that's 17% of the state's private workforce.
Both within Iowa's borders and beyond, manufacturing upholds entire economies and communities, while providing stable, well-paying jobs for thousands.
Iowa wouldn't be the Iowa we know today without it.
Which is why it's both exciting and daunting to consider that everything about the industry is changing.
Industry 4.0: How is it reshaping manufacturing?
"Industry 4.0" is a short, tidy term that describes a huge and complex wave of changes sweeping the manufacturing industry.
These changes are largely based on new technologies – such as artificial intelligence, automation, "Internet of Things" devices, advanced robotics, augmented reality and a variety of digital tech – with the goal of increasing efficiency and productivity, while creating safer conditions for workers.
Sounds good, right? In some ways, it is. The Industry 4.0 movement is at least attempting to create a safer, faster, more efficient world. But unlike its name, the reality of Industry 4.0 is often messy for manufacturers.
Being a manufacturer has never been easy. Although returns can be substantial, starting even a "small" manufacturing operation requires a large investment of capital. Meanwhile, running a successful operation has always required new investments in new equipment, integration of new technologies into the manufacturing process, and retraining and recruitment of staff.
Industry 4.0 takes all these challenges and puts them into hyperdrive. Now, manufacturers are expected to invest in and integrate novel technologies that are more expensive – and a greater departure from existing tech, functionally – in less time. This also requires the retraining of existing staff and the recruitment of new workers with the skills to use hybrid digital and physical equipment.
Retraining and recruiting staff is a tall order in any business climate. But it's particularly challenging amid the post-COVID workforce shortage, especially in a state where unemployment is less than 3%.
How is Iowa Responding? And what does it mean for you?
Given the industry's pivotal role in the Iowa economy, it's no surprise that the state has teamed up with industry leaders to support manufacturing businesses.
Recently, Iowa governor Kim Reynolds – along with the Iowa Economic Development Authority and the Iowa Innovation Council – published a strategic plan to support Iowa manufacturers as they transform their businesses with Industry 4.0 technologies and principles.
The plan outlines a number of tactics that aim to:
Help manufacturers adopt and utilize new tech.
Strengthen Iowa's infrastructure for digital technologies.
Improve supply chain links.
Accelerate startups and scale-ups.
Ensure an effectively trained workforce.
In other words, Iowa's rich history of manufacturing is turning a new page—and the business climate has never been better. As the government pushes a wide range of economic development incentives – including incentives for expanding your manufacturing operation into Iowa, as well as tax credits, tax advantages and other business incentives – now is the right time for relocating to Iowa or expanding a business opportunity in Iowa.
Altoona: Iowa's Strategic Home for Manufacturers
Located just east of Des Moines, the city of Altoona offers manufacturers:
a skilled workforce
a strategic location at a transportation epicenter
a robust energy and fiber-optic infrastructure
affordable real estate
local incentives
strong economic growth
public leaders who listen
Looking to relocate a business to Altoona, Iowa? Learn more about Altoona development opportunities here.